Stanley Kubrick was born in New York City on July 26, 1928. He worked as a photographer for the Look Magazine. He gradually explored film- making in the 1950s.
He has directed several acclaimed films in his lifetime like- Eyes Wide Shut (1999), Full Metal Jacket (1987), The Shining (1980), 2001: A Space Odyssey (1968), A Clockwork Orange (1971), Dr. Strangelove (1964), Spartacus (1960) and Lolita (1962).
In the early 60's he moved to England. He gradually earned a recluse reputation, spending most of his time in-studio sets or his home office. He slept during the day to keep up with the North American Time, denied interview requests, and rarely photographed.
During this stage, he wrote and directed some of his greatest masterpieces. His last movie, Eyes Wide Shut (1999), was released posthumously, and was both critically and commercially acclaimed. He died of a heart attack in his sleep, but his legacy lives on with his movies.
Stanley Kubrick Quotes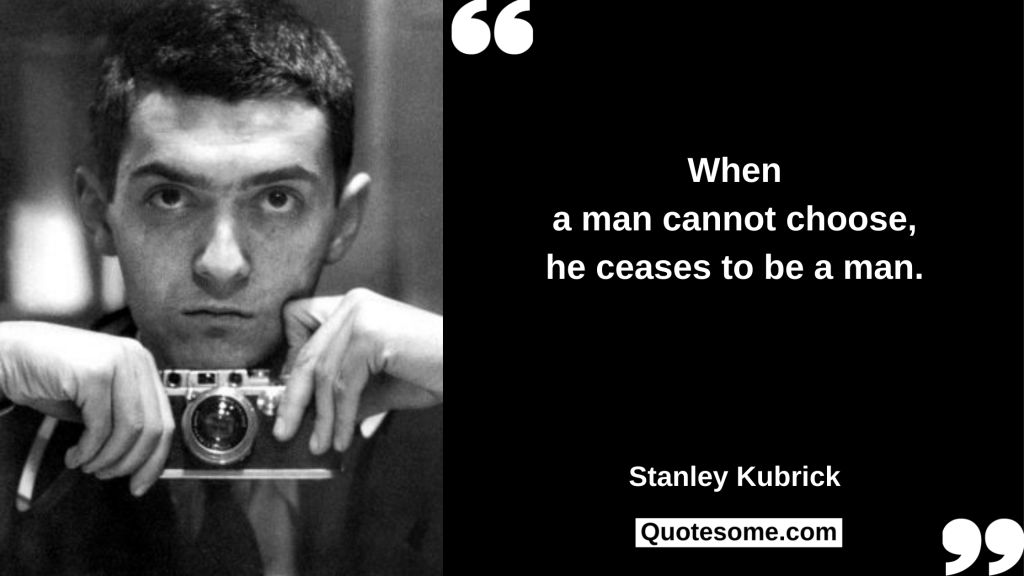 When a man cannot choose, he ceases to be a man.- Stanley Kubrick Quotes
Art consists of reshaping life, but it does not create life nor cause life.- Stanley Kubrick Quote
One man writes a novel. One man writes a symphony. It is essential that one man make a film.- Stanley Kubrick Quote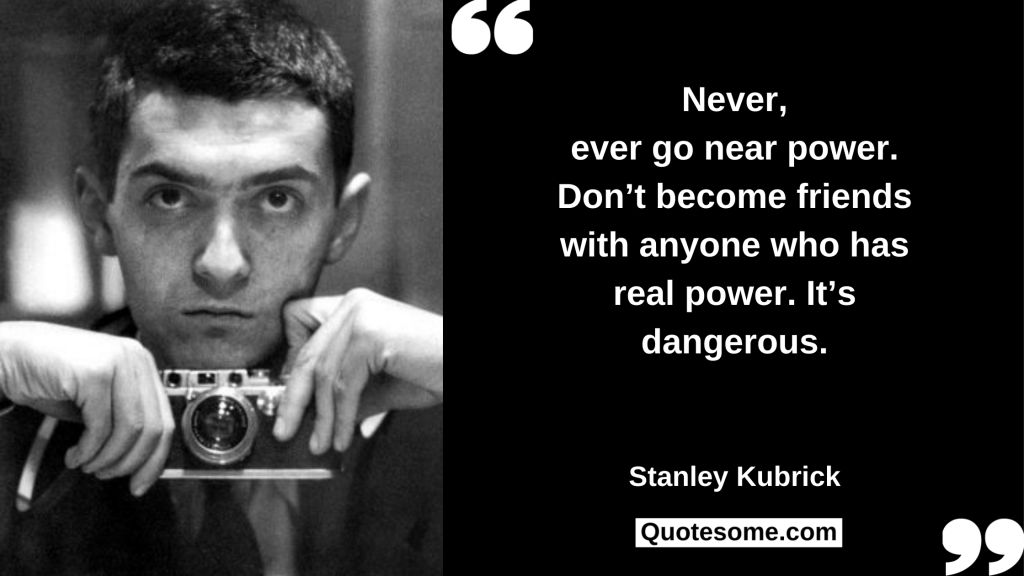 Never, ever go near power. Don't become friends with anyone who has real power. It's dangerous.- Stanley Kubrick Quote
The most terrifying fact about the universe not that it is hostile but that it is indifferent.- Stanley Kubrick Quote
There are few things more fundamentally encouraging and stimulating than seeing someone else die.- Stanley Kubrick Quote
If you can talk brilliantly about a problem, it can create the consoling illusion that it has been mastered.- Stanley Kubrick Quote
The destruction of this planet would have no significance on a cosmic scale.- Stanley Kubrick Quote
If you can talk brilliantly about a problem, it can create the consoling illusion that it has been mastered.- Stanley Kubrick Quote
The great nations have always acted like gangsters, and the small nations like prostitutes.- Stanley Kubrick Quote