Why Moving on Quotes
These Moving On Quotes will show you that you're not alone in this pain zone. Almost all human suffer such phases of life. You have to learn the lesson and move on. Here are some best quotes from famous persons the world admires.
"The energy you wasted on trying harder for him,Give it to yourself."– Unknown
When you tried harder for him and wasted all your energy and bottled up all your emotions in the fear of losing him, give a fraction of that energy to yourself. Then you will learn, it can never go wasted when you invest in yourself. You will bloom in darkness when you will create your sunshine, without waiting for someone to open the windows.
Read Best Quotes on Existentialism here
"And then you become tired of being sweet. For no reason, you start acting rude."- Rahul Kaushik
We have limited energy, limited emotions. So it's okay for your soul to run out of fuel. And that's what happens when you get tired of being correct all the time. You get tired of acting all sweet, all nice, all humble, and all mannered. You just want to scream, you just want to run away from people, you just don't want to gossip, you start hiding things, you want to complain, you don't want to fix things. You just have to be this person now. It is wrong. But it makes you feel light.
"Somewhere in between, believing in happy endings and accepting the reality, we all grew up."- Unknown
This is one of the best Moving on Quotes. Life keeps on moving sometimes cheerful, sometimes scary, sometimes in melancholy. Everything around you is temporary and can change anytime. If you want to believe in someone, then believe in yourself. Look at the stars and moon and derive inspiration from them, when the whole world is busy conspiring against you.
"Try not to resist the changes that come your way. Instead, let life live through you. And do not worry that your life is turning upside down. How do you know that the side you are used to is better than the one to come?" – Rumi
Powerful Suicidal Prevention Quotes
Trust the process. Your body will bloom when you'll let the toxic go. But before that happens, it will make you suffer a lot. You will doubt your decisions, you will be in despair. But keep moving forward, the clouds will clear and you can see your imagination turning up into reality. Till that happens keep patience and keep moving on until you see your dawn.
"Healing doesn't mean the damage never existed. It means the damage no longer controls our lives."-Sushmita Sen
Our universe is full of possibilities, knowing that, in itself is the first step to healing. If you are hurt, the marks of the wound are permanent but the pain is temporary. Healing starts when you accept that the pain is inevitable and you don't have any control over it, but how to react to your pain is voluntary. Your reaction will build up your character and you become more strong to deal with it. When the pain has no control over you, then the healing process becomes successful.
"you don't need to change, you just need the support to be understood. Then you can express to others who you truly are- not a version you were trying to be."- Gareth Michael
When we are shattered into pieces, we try to find out our faults in every piece of it. But what if the pieces don't want to reflect your faults? What if the end of your relationship was not only because of you? What if you are carrying a thinking process of what your ex-partner thinks about you? So you just need someone who can collect all your pieces and fix them well. Someone who understands your silence, someone who doesn't judge your decision. Then only you can express yourself without any hesitation.
"How can there be an end? When the sun sets or the moon goes down, it looks like a sunset, but in reality, it is dawn."- Rumi
Everything start and end in our mind. Free yourself from the golden cage of your thoughts. You can see millions of capabilities spring up.Your horizon of possibilities is awaiting your arrival. Just break the bondage of your fear and recall the child within you.Then only you can smell the fragrance of positive vibes
"Don't grieve for what doesn't come. Some things that don't happen keep disasters from happening…."- Rumi
When a thought is bringing you more misery than peace, let go of thought; when a person is bringing more pain than joy to your life, let go. You cannot be your best if you lack joy and peace.Sometimes the things that don't happen according to our wish, its called God's protection. So don't lose hope for what doesn't come, embrace the bygones, and accept the up-comings with grace.
"Even the strongest feelings expire when ignored and taken for granted."- Unknown
Adjustments are the essential ingredient to keep your relationship going.
But on the same note, it should happen from both sides. Otherwise, it will not work.
When you keep getting the same exhausted feeling of being ignored and taken for granted, then it will overcome your strongest feeling of love.
"letting go isn't about forgetting; it's about learning and moving on. It's making a choice to be strengthened by your past and not strangled by it."- Unknown
Sometimes letting go is hard but when holding on becomes harder than it's best to let go. We all carry a baggage of emotions, regrets, guilt's but when we decide to let go, we also choose to forgive ourselves and others and no more carry the past behind us. We choose learning over forgetting, strength over weakness, and most importantly 'I' over 'YOU'.
"Things can instantly happen for you. Don't ever doubt the power of a sudden blessing. Breakthroughs happen every second. Miracles are rare and natural."- Unknown
"The truth is, unless you let go unless you forgive yourself unless you forgive the situation unless you realize that the situation is over, you cannot move forward."– Steve Maraboli
"Yesterday is not ours to recover, but tomorrow is ours to win or lose."– Lyndon B. Johnson
"I think that power is the principle. The principle of moving forward, as though you have the confidence to move forward, eventually gives you confidence when you look back and see what you've done."– Robert Downey Jr.
"Sooner or later we've all got to let go of our past."- Dan Brown
"When lives seem hopeless, rearrange things for a dose of dopeness."- Kid Cudi
"In the process of letting go you will lose many things from the past, but you will find yourself."- Deepak Chopra
"Some of us think holding on makes us strong, but sometimes it is letting go."- Herman Hesse
"To let go is to release the images and emotions, the grudges and fears, the clingings and disappointments of the past that bind our spirit."- Jack Kornfield
"We must be willing to let go of the life we've planned, to have the life that is waiting for us."- Joseph Campbell
"You've got to make a conscious choice every day to shed the old – whatever "the old" means for you."- Sarah Ban Breathnach
"There's an important difference between giving up and letting go."- Jessica Hatchigan
"Some people believe holding on and hanging in there are signs of great strength. However, there are times when it takes much more strength to know when to let go and then do it."- Ann Lander
"Forgiveness means letting go of the past."- Gerald Jampolsky
 "Courage is the power to let go of the familiar."- Raymond Lindquist
 "If you love something, you have to let it go."- Unknown
"It is important that we forgive ourselves for making mistakes. We need to learn from our errors and move on."- Steve Maraboli
"All the art of living lies in a fine mingling of letting go and holding on."-Havelock Ellis
"When I let go of what I am, I become what I might be. When I let go of what I have, I receive what I need."-Tao Te Ching
"Nirvana means to extinguish the burning fires of the Three Poisons: greed, anger, and ignorance. This can be accomplished by letting go of dissatisfaction."- Shinjo Ito
"When you let go, you are truly free."- Unknown
"You don't need strength to let go of something. What you need is understanding."- Guy Finley
"Open your arms to change, but don't let go of your values."- Dalai Lama
"You've gotta know when it's time to turn the page."- Tori Amos
"Life moves on and so should we"- Spencer Johnson
"Study the past if you would define the future."- Confucius
"Sometimes you have to take a step back to move forward"- Erika Taylor
"Broken hearts hurt but they will make you strong"- Unknown
"Life moves forward. The old leaves wither, die, and fall away, and the new growth extends forward into the light."- Bryant McGill
"We keep moving forward, opening new doors, and doing new things, because we're curious and curiosity keeps leading us down new paths."- Walt Disney
"Even a rock moves on."- Anthony Liccione
"Time flies, people change. You're not always needed. There are times to move forward and places to let go."- Unknown
"Let go of your attachment to being right, and suddenly your mind is more open."- Ralph Marston
"Holding on is believing that there's only a past; letting go is knowing that there's a future."- Daphne Rose Kingma
"You can only lose what you cling to."- Buddha
 "Letting go doesn't mean that you don't care about someone anymore. It's just realizing that the only person you have control over is yourself."- Deborah Reber
"Making a big life change can be scary but living with regret is always scarier."- Unknown
"Letting go does not mean you stop caring. It means you stop trying to force others to."- Mandy Hale
"Some think that holding on makes us strong, but sometimes it's letting go."- Herman Hesse
"Forget what hurt you but never forget what it taught you."- Unknown
"Don't dwell on what went wrong. Instead, focus on what to do next. Spend your energy moving forward together towards an answer."- Denis Waitley
"Here's to the Future, because I'm done with the Past. "- Anonymous
"The first step towards getting somewhere is to decide that you are not going to stay where you are. "- J.P. Morgan
"Nobody can go back and start a new beginning, but anyone can start today and make a new ending."- Maria Robinson
"Sometimes you have to move on without certain people. If they're meant to be in your life, they'll catch up."- Mandy Hale
"Stop worrying about what you have to lose and start focusing on what you have to gain."- Unknown
"Don't cry because it's over, smile because it happened."- Dr. Seuss
"God grant me the serenity to accept the things I cannot change; Courage to change the things I can; And wisdom to know the difference."- Reinhold Niebuhr
Some more powerful Moving On Quotes
"I gather strength from life's storms."- Jonathan Lockwood Huie
"Life is not about waiting for the storms to pass – It's about learning how to dance in the rain."- Vivian Greene
"Look at life through the windshield, not the rear-view mirror"- Byrd Baggett
"Nobody can go back and start a new beginning, but anyone can start today and make a new ending."- Maria Robinson
"Today is the first day of the rest of your life."- Unknown
"The past always looks better than it was because it isn't here."– Finley Peter Dunne
"It's never too late to be who you might have been."- George Eliot
"Moving on is easy. It's staying moved on that's trickier."- Katerina Stoykova Klemer
"Often the thought of pain is worse than the pain itself."- Greg Behrendt
"People have a hard time letting go of their suffering. Out of a fear of the unknown, they prefer familiar suffering."- Thich Nhat Hanh
"Fall 7 times. Stand up 8."- Chinese Proverb
"Life only demands from you the strength you possess."- Dag Hammarskjold
"Man never made any material as resilient as the human spirit."- Bern Williams
"We can not become what we need to by remaining what we are."- Oprah Winfrey
"When you start to abandon your old beliefs or values – you may be stuck at the threshold for two or three years. Before moving on, you have to clear away your cherished beliefs."- Dick Raymond
"A bend in the road is not the end of the road – unless you fail to make the turn."- Unknown
"People can be more forgiving than you can imagine. But you have to forgive yourself. Let go of what's bitter and move on."- Bill Cosby
"To be able to move on, one has to learn to forgive not only the person (or people) who have done one wrong but also oneself."- Eugenia Tripputi
"Sooner or later we've all got to let go of our past."- Dan Brown
"You can't look back – you just have to put the past behind you, and find something better in your future."- Jodi Picoult
"Self-pity is our worst enemy and if we yield to it, we can never do anything wise in this world."- Helen Keller
"Time heals griefs and quarrels, for we change and are no longer the same persons."- Pascal
"Courage is not the absence of fear, but simply moving on with dignity despite that fear."- Pat Riley
"Don't let yesterday use up too much of today."- Cherokee Indian Proverb
"Goals give you more than a reason to get up in the morning; they are an incentive to keep you going all day." –Harvey Mackay
"I have always been delighted at the prospect of a new day, a fresh try, one more start, with perhaps a bit of magic waiting somewhere behind the morning."- J. B. Priestley
"Let every day be the first day of the rest of your life"- Jonathan Lockwood Huie
"Another sunrise, another new beginning."- Jonathan Lockwood Huie
"When one door closes, another opens; but we often look so long and so regretfully upon the closed door that we do not see the one which has opened for us."- Alexander Graham Bell
"By forgiving and choosing to move on, one takes the power back to morph it into positive energy."- Eugenia Tripputi
"The darkest night is often the bridge to the brightest tomorrow."- Jonathan Lockwood Huie
"Today will never happen again. Don't waste it with a false start or no start at all."- Og Mandino
"Cry. Forgive. Learn. Move on. Let your tears water the seeds of your future happiness."-  Steve Maraboli
"Forgive yourself for your faults and your mistakes and move on."- Les Brown
"Forgiveness and letting go are steps on our road back to happiness."- Tina Dayton
"If you don't like something, change it. If you can't change it, change your attitude."- Maya Angelou
"Life is about making the right decisions and moving on."- Josh Rayburn
"Every exit is an entry somewhere."- Tom Stoppard
"Indeed, we don't know what we've got until we lost it, but it's also true that we don't know what we've been missing until it arrives."- Unknown
"I am no longer accepting the things I cannot change. I'm changing the things I cannot accept"- Unknown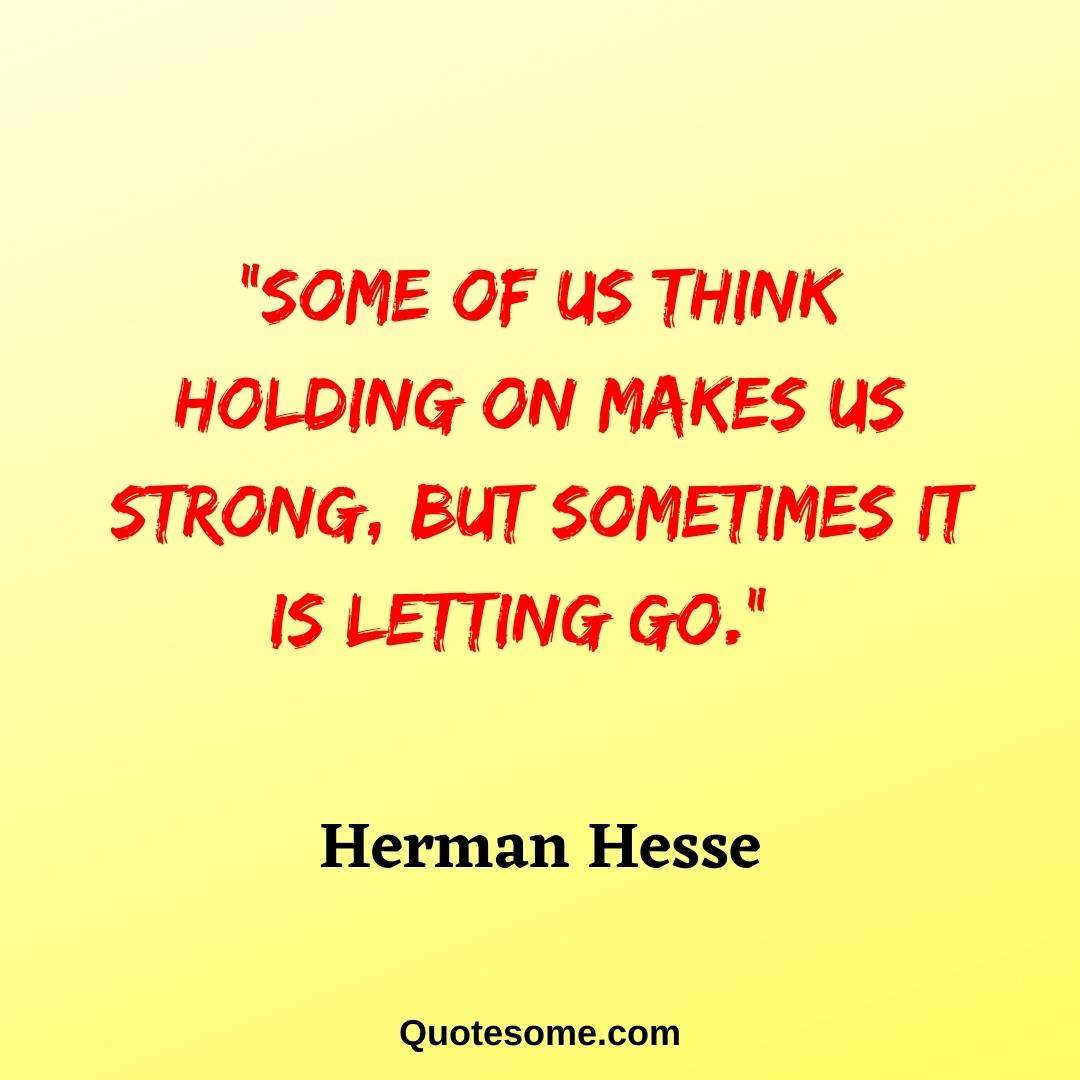 We hope you like our Moving On quotes collection. Do share with someone who needs such motivation to get out of that dark mental zone. You will feel good about yourself.